Our Purpose is people.
It's simple.
Our mission is to build a company people love that offers unprecedented customer service.
Our goal is to make connections and solve problems.
Authenticity. Passion. Experience.
TalEx provides custom solutions that help attract, engage, and retain top talent. Find out what makes us unique!

VMO
Our free custom built vendor management office provides streamlined solutions for your enterprise.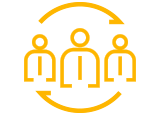 STAFF AUGMENTATION
Contract, contract-to-hire, right-to-hire, we support it all.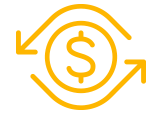 PAYROLL SERVICES
TalEx provides payroll services that ensure compliance and high touch candidate contact without the high cost.
DIRECT HIRE
Need to hire full time employees? Let us help!

Get To Know Our Team
At TalEx our pulse is our people. We're only as good as our last problem solved & connection made. Meet the ones who make it possible! #TeamTalEx
Find Your Dream Job
Come explore our open career opportunities or send us your resume and we can be your proactive eyes and ears in the marketplace to help you land your dream job!