Amrita Grewal
At the helm of TalEx is co-founder and CEO, Amrita Grewal. She has been instrumental in leading, inspiring, and coaching Team TalEx. Amrita plays big picture, strategic solutions adviser no matter the size of the problem, big or small.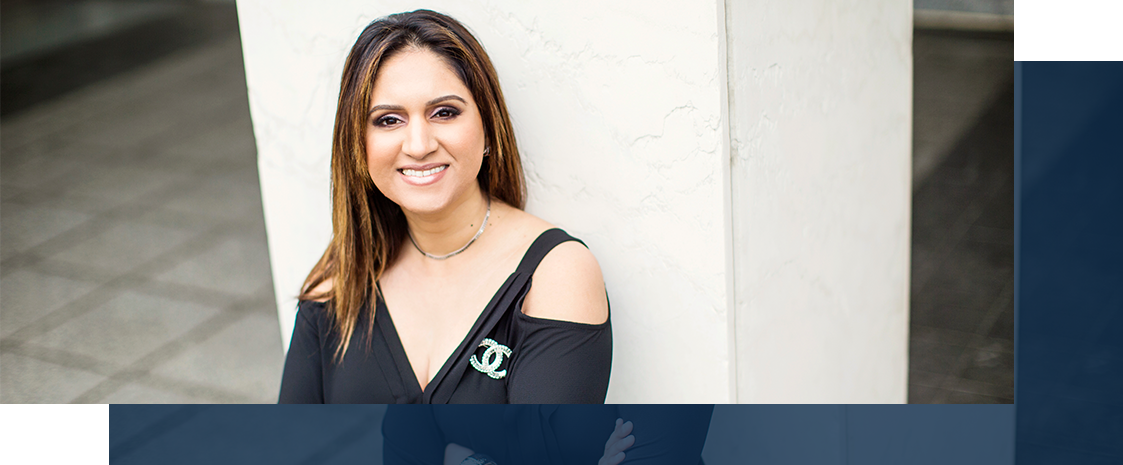 As a young female CEO, do you ever question your decision making?
Everyday, multiple times a day. I spend countless hours preparing for the "what ifs" but life happens so I'm learning to live in the moment and enjoy the climb!
What drives and motivates you?
My family. My father, mother, sister, and husband made me who I am today and without them none of this would be possible. As a child I always colored outside the lines. I was always border-line crazy and dreamt out loud in color. My fantasy was always my reality. Fast forward 20 years and nothing has changed. My family made me believe that life can be beautiful on rainy days, that this too shall pass, but most of all they made me believe in my craziness. Then came my best friend turned husband who pushed me outside of my comfort zone. He challenged me to be honest with myself when I said "I know we can do better". With that, a fierce new company was born.
What was the most rewarding thing about growing 14x in one year?
The concept that — We came. We saw. We conquered.
I know that sounds so cliche, but the most rewarding part is taking extreme ownership by building a mission-driven company from the ground up by exceeding expectations despite how difficult the day is.
If you had to change one thing what would it be?
Nothing. Every misstep, every sleepless night, every all-nighter got us to where we are today so I wouldn't change a thing.
What are you most excited about over the next year?
Our growth — both personally and professionally. I'm really excited that TalEx is going to focus on social responsibility, diversification, and start giving back as much as we have gained!