Think Outside the Box
Whether you're looking to hire one contractor to augment your current staff, 10 contractors for a special project, or 50+ contractors in a hiring surge, TalEx will develop a cost-effective, time saving model customized for your organization. We have a reputation as a disruptor within the staffing industry. Why? Because we always put our candidates & clients first, think creatively, hustle, and perform. Pretty novel, right?!
VMO
TalEx provides a boutique, high-touch, white glove MSP offering that allows us to fully manage the hiring process and streamline recruiting efforts with staffing suppliers. This model reduces the amount of time hiring managers spend by 90% and best of all it is FREE for your organization.
Staff Augmentation
TalEx is a boutique staffing firm that offers contract, contract-to-hire, and right-to-hire placement options for our clients. At TalEx, we've built relationships with the top 10% of talent and help facilitate and connect our clients with our network.  
Payroll Services
TalEx provides our clients with payroll services to help mitigate and offset risk of co-employment.  In order for our clients to seamlessly onboard contractors through our payroll arm, TalEx becomes their employer of record, providing 401K, commuter benefits, and 24/7 support.
We engage with the contractor and diligently work with them to ensure compliance and a smooth transition from the initial call, to their first day of employment, all the way through their last day of employment and thereafter. TalEx delivers a consistent message to every contractor that embodies the culture of your organization and relays the expectations to your new contractors all while mitigating risk.
The benefits are as follows:
Compliant and Efficient

–

It's a new world out there with the ever-changing legislative landscape. Hiring someone takes time and effort (not to mention taxes and benefits).  We manage state & federal laws, payroll taxes, and are 100% ACA compliant.  

Visibility & Cost Savings

–

TalEx provides detailed reporting and visibility.  This allows our clients to see where all of their spend is allocated quickly and easily. We book over 20K hours a month with an average cost savings of $120K.

Change Management

–

Developing a payroll services program is one thing, making it work is another.  We're the consistent payroll provider that is always there regardless of whether you have to ramp up or ramp down your contingent workforce.  

Market Competitive

–

Did you get a good deal on that engineer? We'll help you figure that out and plan for your future budget. We are experts in the local labor market and help attract & retain top talent.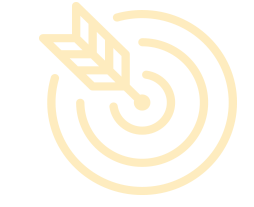 Direct Hire
Do you dislike the time and expense associated with hiring full-time talent? Avoid the "blizzard" of resumes by outsourcing or parallel tracking the need with TalEx. Our direct hire recruiting division introduces our corporate clients to great candidates in search of their next opportunity by vetting and screening candidates.