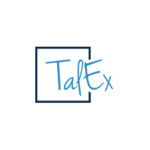 TalEx
Inc 5000's #1 Top Human Resources company in 2019
TalEx is looking for a high-energy, highly motivated individual to join our growing recruiting team.
Why TalEx?
We're an extremely collaborative, start up technology recruiting and services firm in the city!
We've already made a large footprint in a short period of time

#1 in Inc. 5000's Top Human Resources Companies in 2019
#6 in Inc. 5000's Fastest-Growing Female-Founded Companies in 2019
#50 in Inc. 5000's Most Successful Companies in America in 2019
#20 in the Washington Business Journal's Fastest-Growing Companies in 2019
… and the list goes on!

Amazing office space in the heart of Washington, DC surrounded by some of the top startups in the area
Very competitive base salary + commission unlike any of the big staffing firms
Responsibilities
Develop recruiting and networking strategies to identify qualified candidates through various recruiting tools
You will be responsible for full-lifecycle recruitment across the Systems development life cycle (SDLC)
Utilize tools such as search engines, job boards, open-source communities, LinkedIn Recruiter, and other social channels to source, screen, and qualify passive candidates
Conduct technical screening and interviews to gather appropriate candidate information
Manage candidates throughout the process; assume responsibility for their progression and transition through the recruiting process, gauge interest and identify any possible concerns
Serve as the primary contact and handler for your hires; check in with them to see how things are going, and offer support to their managers around performance management, motivation and growth
Collect and analyze feedback and distribute information to candidates, hiring managers, and the TalEx team throughout the recruiting process
Manage appropriate candidate tracking and reporting in Applicant Tracking System
Be available to work before/after typical office hours as work may demand.
Maintain relationships with industry contacts to provide customer service, gain industry knowledge, and get referrals and sales leads.
Essential Experience
Passion for helping others and building strong relationships
Ability to manage multiple priorities simultaneously and effectively
Desire to learn and advance in a fast-pace environment
Ability to use sound judgment and discretion to accomplish goals and work requirements
Strong organizational skills and attention to detail
Ability to prioritize workload to meet deadlines in a busy environment
Bachelor's degree or equivalent non-matriculated technical training
Perks
Work in an entrepreneurial environment, where meeting your personal and professional goals come together
Discover and develop your OWN entrepreneurial spirit; ask questions, challenge us, think outside the box, and help grow the organization all while growing your own career
Work-life balance
Opportunity to build direct relationships with Fortune 100 companies in the D.C. metro area
Competitive salary with profit sharing and cash bonuses