Mission
TalEx is a white glove HR, Talent & Staffing Management firm offering customized, people-focused workforce solutions. We are committed to being a partner clients can trust.
Vision
To be the premier provider of HR, Talent & Staffing Management services through diversity of thought and talent.
Authenticity. Passion. Experience.
TalEx provides custom solutions that help attract, engage, and retain top talent.
Find out what makes us unique.

VMO
Our free custom built vendor management office provides streamlined solutions for your enterprise.
STAFF AUGMENTATION
Contract, contract-to-hire,
right-to-hire, we support it all.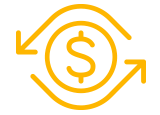 EMPLOYER OF RECORD (EOR)
TalEx serves as employer of record to ensure compliance and high touch candidate contact without the high cost.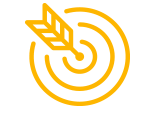 DIRECT HIRE
Need to hire full time employees?        Let us help!
MSP
Full, customized support of the hiring process and streamline recruiting efforts with staffing suppliers — increasing efficiency by 90%.
TALENT MANAGEMENT & ENGAGEMENT
Provide high-quality and accessible training. Collaborate and align with thought leaders and SME's to elevate and enhance professional development opportunities.